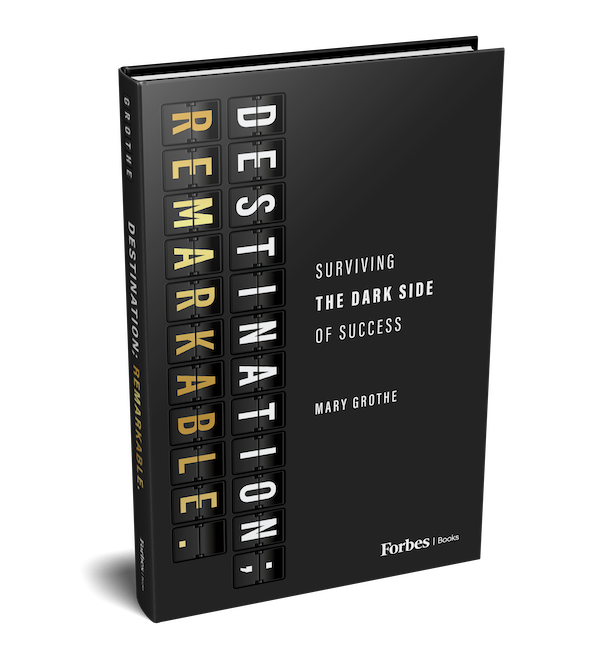 Launching in September 2023 | Published by Forbes Books
Destination; Remarkable.
Surviving The Dark Side of Success
Sign Up For The Newsletter Below
Sometimes the greatest hurdle to achieving success is yourself.
Now Live
Listen to the Destination; Remarkable. Podcast
Destination; Remarkable. is a podcast hosted by Mary Grothe. In this series, she'll chat with you about her journey through life, from childhood to founding 3 companies to her venture launching 2 books with Forbes.
Every week, she'll dive in and unveil the highs, the lows, and even the nitty-gritty details of her journey. It's raw. It's real.